New Year, New Releases - for both Mac and Windows
We're excited to start the new year with new releases for Tower - both for Mac and Windows. New features, speed improvements, and much more.
Tower for Mac 2.6
Say hello to another free update to Tower for Mac. The brand new version comes with exciting features, significant speed improvements and even a special treat for owner's of the new MacBook Pro. Let's have a closer look:
Extended Support for Git LFS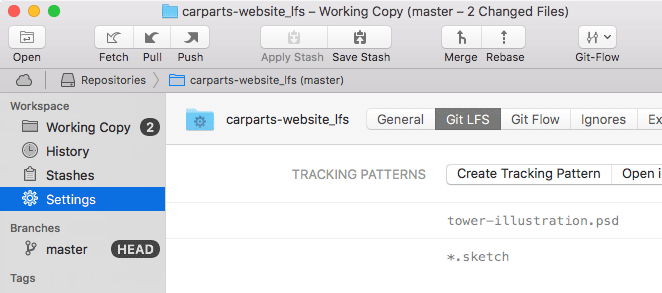 As many of you know the Git Large File Storage (LFS) offers an improved way to integrate large binary files (e.g. graphics, videos, and audio samples) into the Git workflow. While working with Git LFS has already been possible in Tower, this update brings extended support. Tower now offers initial configuration and many advanced features and settings for Git LFS.
If you want to know more about LFS, check out our brand new chapter "Handling Large Files with LFS" in our free online book.
Speed Improvements
The new version comes with a lot of improvements to Tower's performance. Significant speed improvements make your Git client even faster and more responsive than ever before. Give it a try and see for yourself.
Touch Bar Support

Owners of Apple's latest Macbook Pro can now make use of Tower's own Touch Bar integration. The Touch Bar adapts to the usage of Tower and offers context-specific commands with a single touch. Fetch, pull, push, and other handy workflows have never been so convenient in Tower.
Easier OAuth Management
With many code hosting services authentication via OAuth can be cumbersome. Tower now provides its own helper service that simplifies OAuth, offering you a much smoother experience.
These are just a few of the many improvements that ship with the new version. The full list of new features, improvements, and fixes is available in our release notes.
Tower for Windows 1.0.3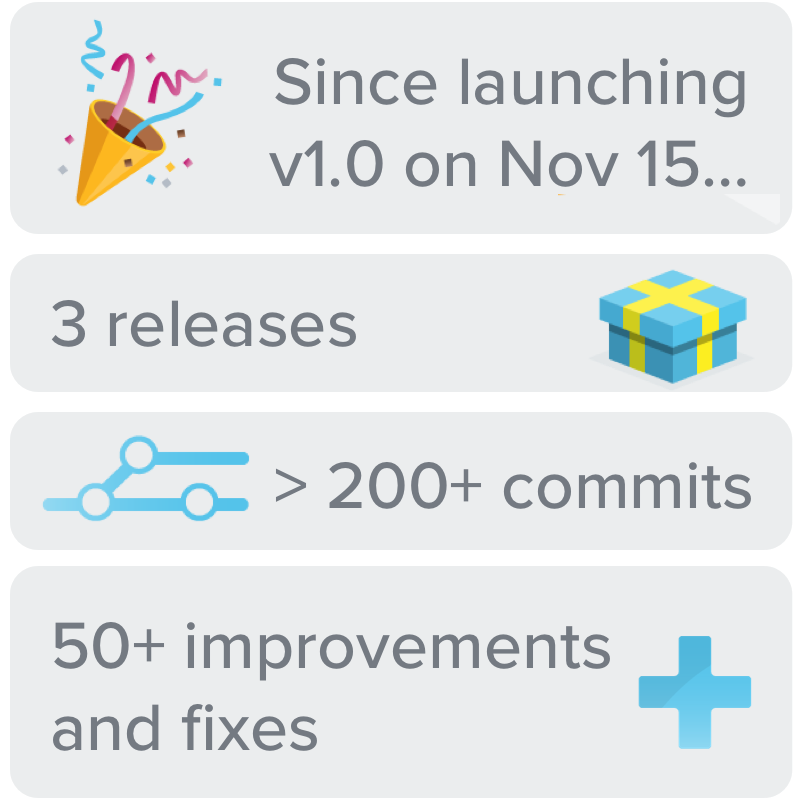 I'm sure you've already heard the news: on November 15th, we have launched our native Windows version of Tower. Since its release we've received lots of praise and love via Twitter and email and Tower for Windows has quickly become an important part of the developer tool chain on Windows. Thank you so much for all the feedback and support!
Of course, we're just getting started with Tower for Windows! Version 1.0.3 is already our third update in less than 9 weeks and contains countless improvements and fixes. Have a look at the release notes for more details.
We're very focused on working through your feedback, ironing out the last few problems and start implementing an exciting roadmap. We cannot wait to show you what we have planned for Tower in 2017!
But now it's time for you to experience the new versions. Upgrade Tower now or download the free trial!