A Big Update for Tower for Windows
We're excited to launch Tower for Windows 1.2 - the free update brings a big boost to performance and adds another round of highly anticipated features.
We have been busy this summer and are happy to announce another free update to Tower for Windows. The team heavily invested into performance while also adding fantastic new features. Let's have a closer look:
Performance
With every release we ship performance improvements. With version 1.2 however we really focused on making this our fastest release yet. Don't take our word for it - download the trial or update your Tower version to see for yourself. 🚀
Drag & Drop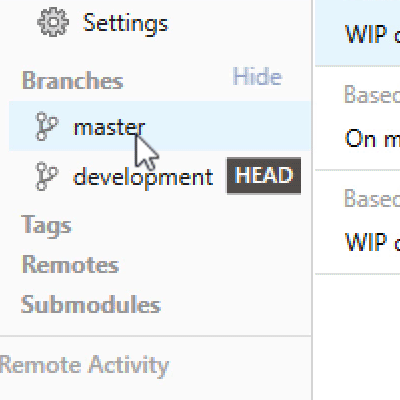 This beloved and super useful feature from our Mac version is now also available in Tower for Windows. Working with branches, stashes and tags is now easier than ever before - simply via drag and drop. You will love the way you can easily create, pull, and push branches, create tags, partially apply stashes and even cherry-pick commits.


GVFS Support
Earlier this year our friends from Microsoft announced their efforts to scale Git to very large projects and introduced the Git Virtual File System (GVFS). Rather than downloading a large repository in its entirety and check out all the files, GVFS downloads only the portions the user needs based on what she uses. If you've been wanting to give GVFS a try, we have great news: it is now supported in Tower.
More Features
You can now choose a custom Git Binary via Tower's preferences. We added patches - making it possible to save and apply patch files. In addition Tower now allows exporting the file tree or an archive of every commit. And we added history changesets - enabling you to show the file history and restore a modified file directly from a commit's changeset view.
Countless Improvements
On top of the significant performance improvements we also improved a wide range of areas within the app. To name a few: refreshing, Git LFS, Working Copy, Authentication, Comparetools, Custom Servers, Tracking, Submodules, and many more.
For a detailed list of all improvements and fixes, please have a look at our release notes.
Our beta testers love the performance boost and we are excited to make version 1.2 available to all our users today. Experience the fastest, most powerful Tower for Windows yourself!