New Releases for Tower Mac and Windows
We are excited to ship new releases for both Tower's Mac and Windows version today. The highlight: on both platforms Tower now offers User Profiles.
User Profiles are templates that allow you to quickly set or switch your committer identity. E.g. you can set up one profile for work and one for private coding. The new feature enables you to:
add and manage profiles in Tower's Preferences, within the "User Profiles" tab.
use a certain profile in a repository by selecting it within the "Settings" view in that repository's sidebar.
use a certain profile for just a certain commit by choosing it when expanding the Commit Composing view (by clicking into the "Subject" text field in the Working Copy).
Simply click on the user avatar image to see, manage or change your user profile.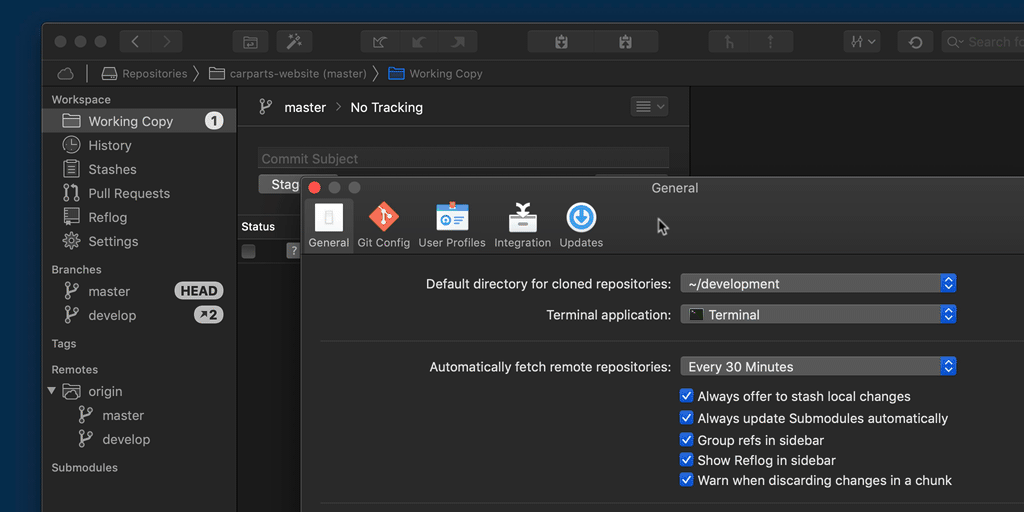 To get started, first upgrade to our latest version (v 3.4 on Mac and v 2.3 on Windows), go to Tower's preferences and add your user profiles. Now you are ready to go!
In addition, both releases come with many improvements and fixes, making Tower even better on Mac and Windows.
Update today and take the new and improved Tower for a test drive!