Tower 3 for Windows - Our Best Version Yet
It's been a while since we've released a major version upgrade for Tower for Windows. Today, we're proud to announce that the wait is finally over. The new Tower for Windows is here and there's a lot to like!
Tower 3 is the best version of Tower for Windows yet. We took our time creating a new experience, where everything was put under the microscope.
So, what's new? While many subtle improvements were made, we would like to highlight 3 important features:
1. A Complete Visual Overhaul
The first thing you will notice after completing the installation with our new, blazing-fast installer, is that Tower for Windows has a whole new look!
The new experience starts with a "Getting Started" wizard that will help you set up Tower just the way you want it.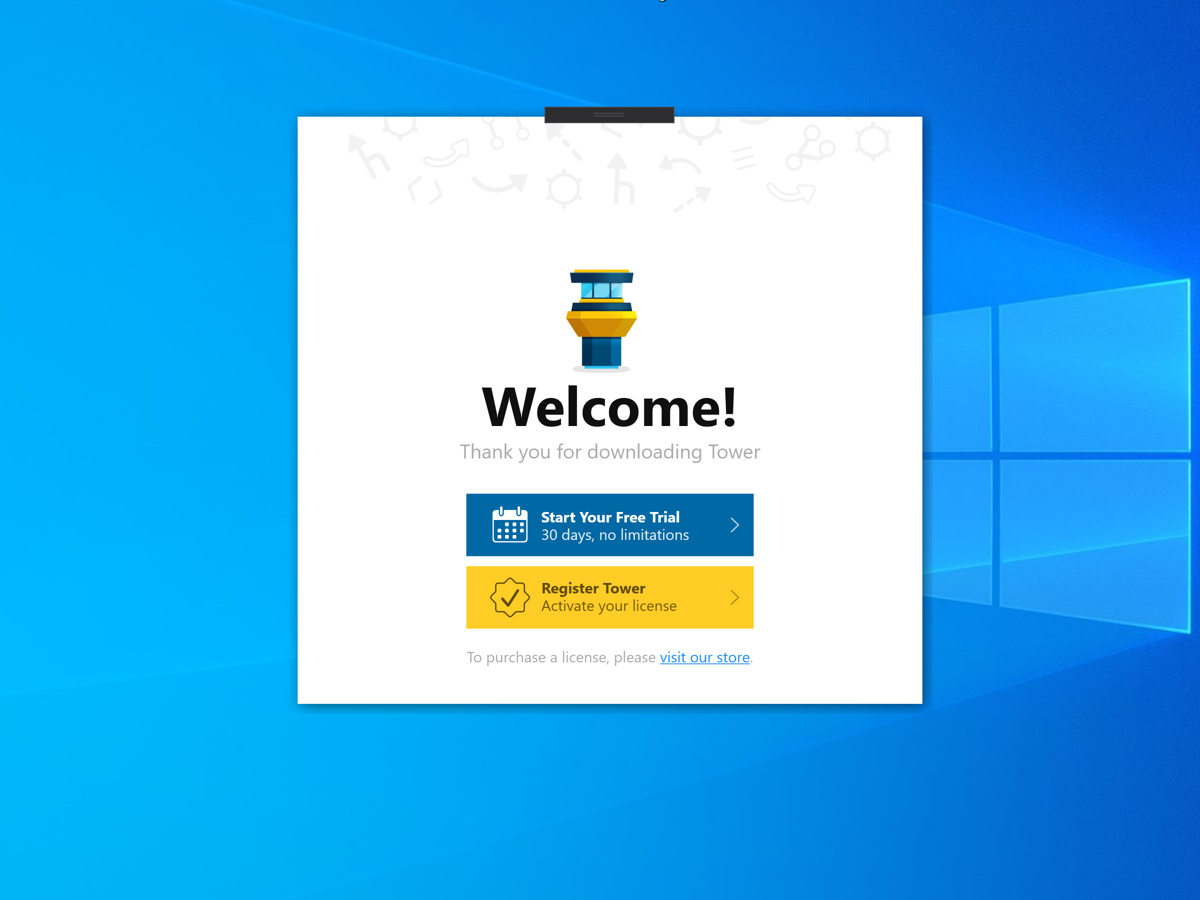 With that out of the way, Tower 3 is ready to be used! You will instantly notice the new colors, icons, and spacing in the latest version.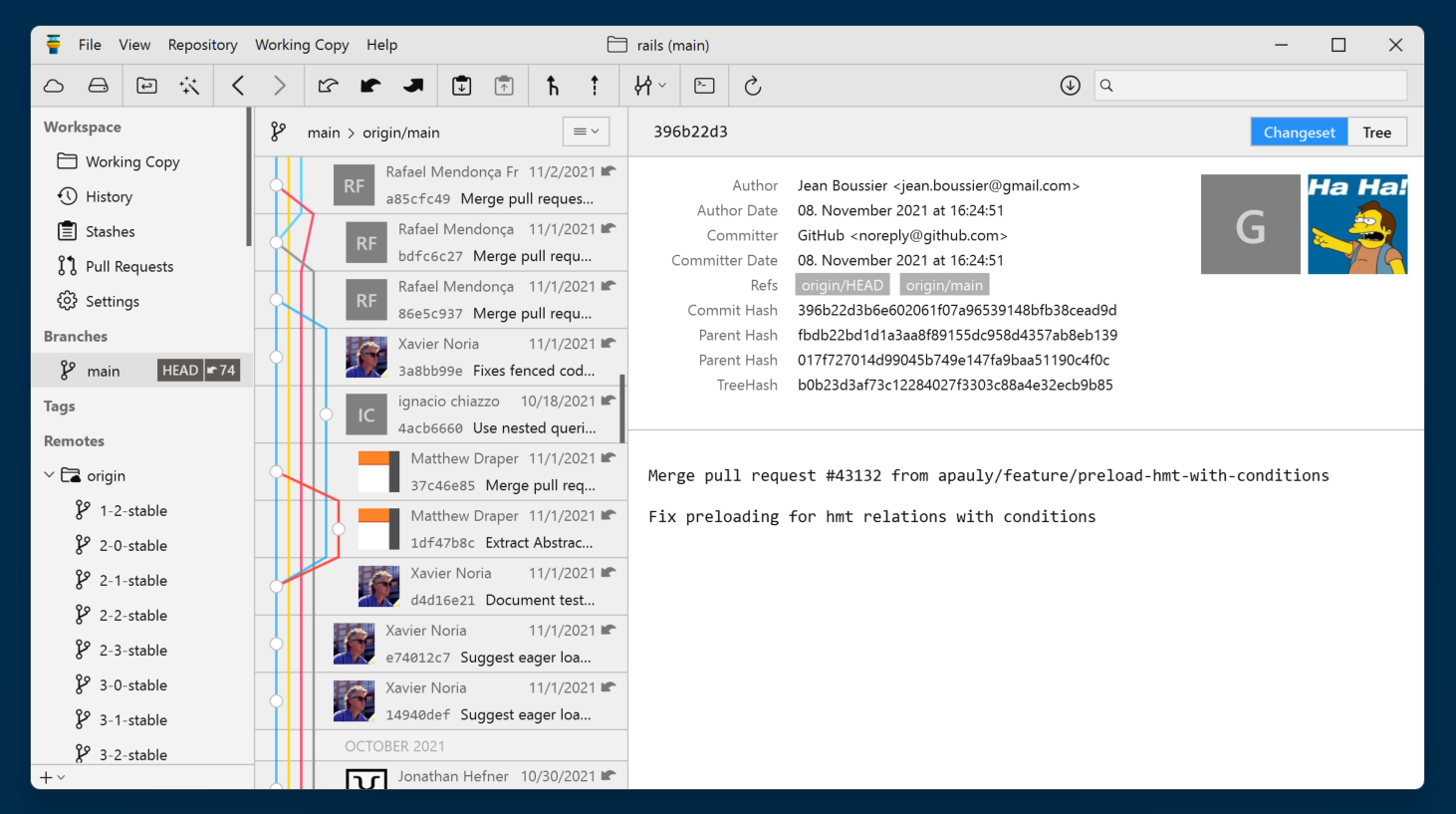 Dark Mode has also arrived! For many users, this will be the star of the show.
You can enable Dark Mode by accessing the "Preferences" panel or by using Quick Actions, just as in the example below:
Wait, Quick Actions? What's that? Read on!
2. More Productive with Quick Actions
Quick Actions is another exciting new feature in Tower 3 for Windows. A simple shortcut — Alt + Shift + A — will allow you to perform a wide range of actions without leaving the keyboard, like accessing other branches, or switching to a different user profile.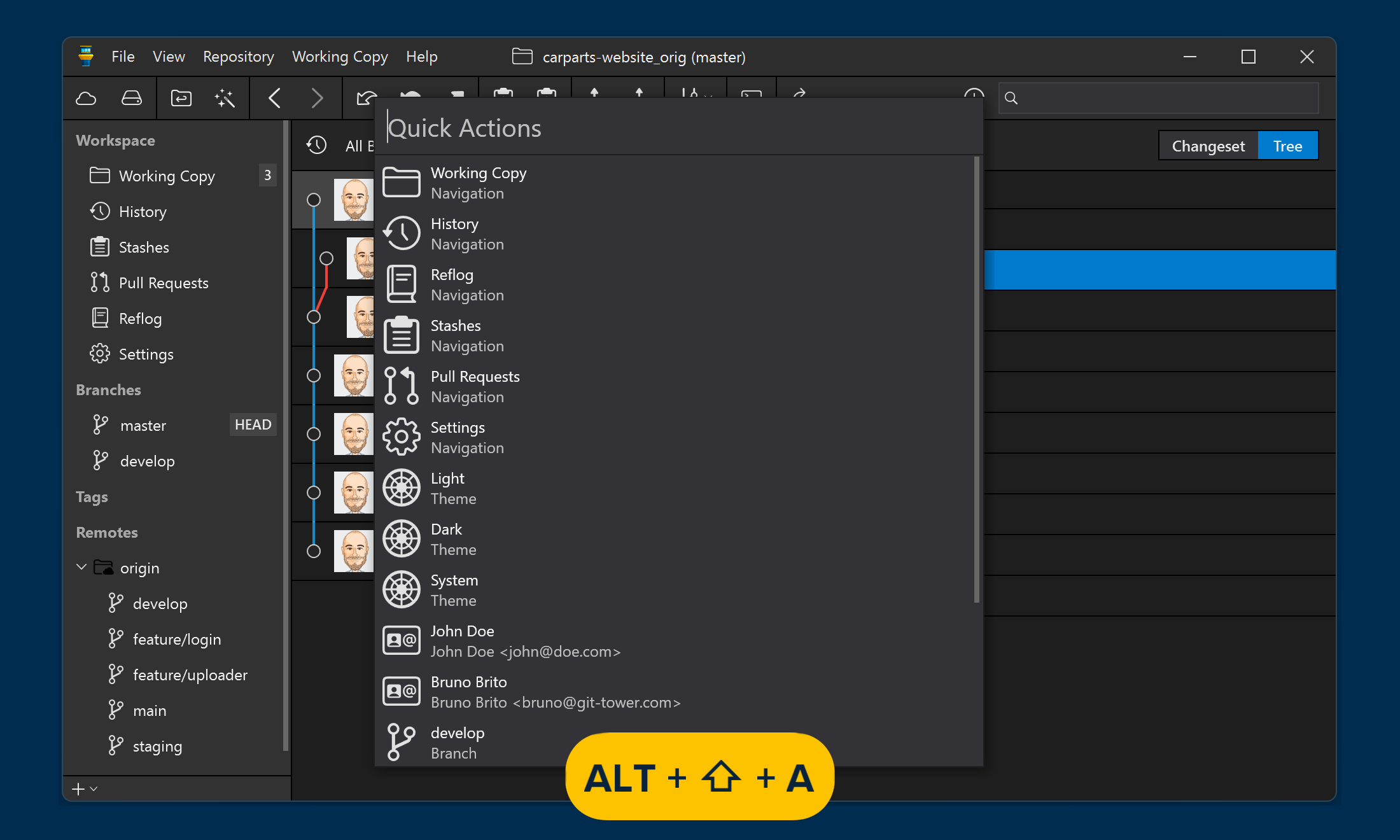 You can also inspect the evolution of specific files or open them in your favorite application. Many recurring tasks can be done a whole lot faster with this new feature.
You can also navigate through the workspace panels with Quick Actions. Or you can use the new shiny navigation buttons to go "back" or "forward", just as you would in any web browser. You can find them on the top left of the Tower window.
3. A Better Search
The search feature allows you to quickly find the commits you're looking for. You can search by commit message, author, committer, or files.
The latter is rather powerful: simply type the file name to filter the commits that affected that specific file!
To quickly find the commits you need, you can now also group your repository's commit history by day, week, or month.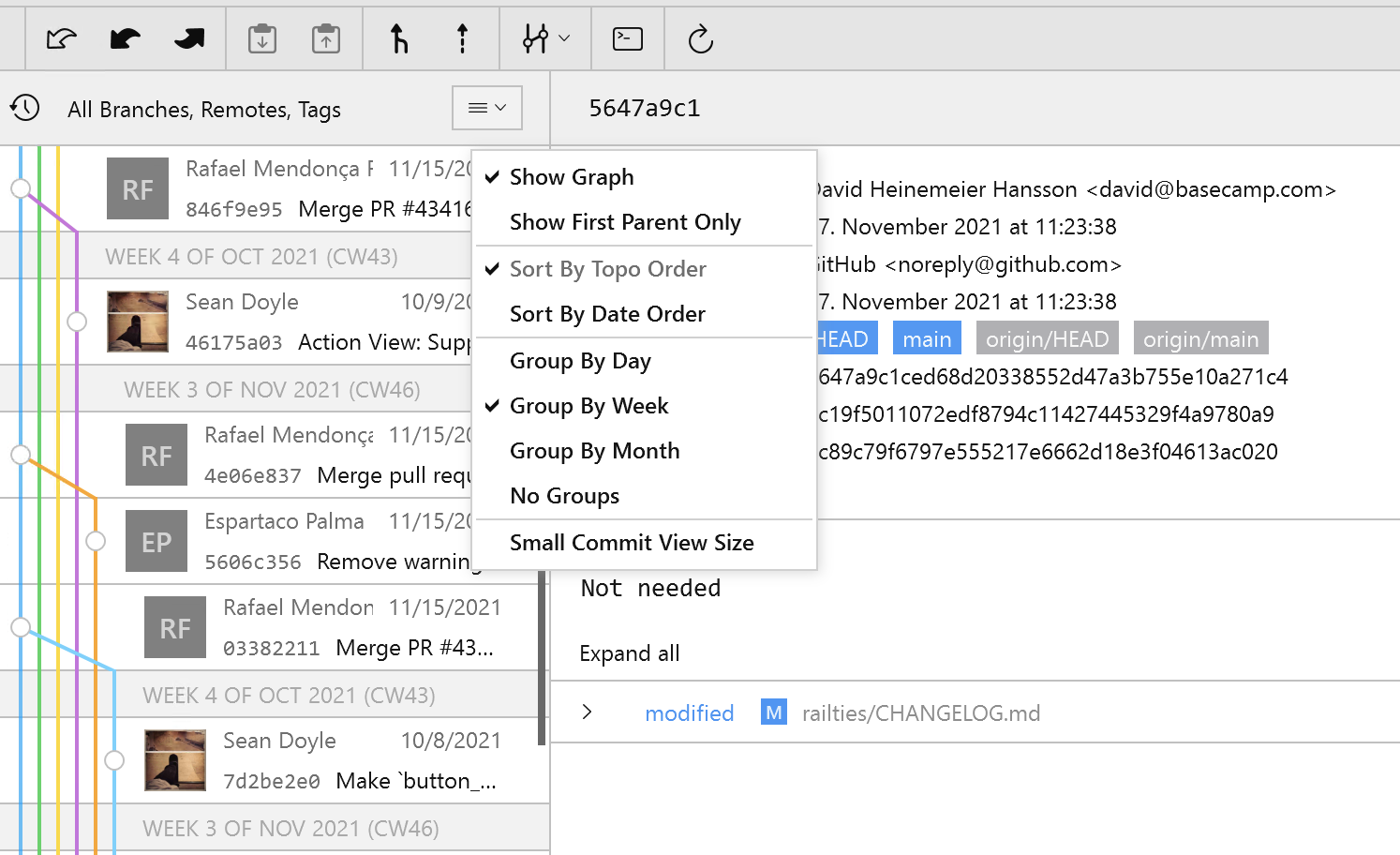 Finally, tons of improvements were made in terms of stability and performance — you can now browse through your repositories much faster — and many bugs were squashed while preparing this new release.
We hope you enjoy the new Tower for Windows. For more information, have a look at the Release Notes.
Happy committing! 😊
If you already have a Tower account, make sure to update Tower to the latest version for free.
Not a Tower user yet? Download our 30-day free trial and take it for a spin!


PS: Did you know? Tower Pro is now free for students as well as teachers and educational institutions!