Tower 10 for Mac — A Colorful Revolution 🎨
In February 2011, we launched the first-ever version of Tower for Mac. Now, twelve years later, we are thrilled to announce the highly anticipated release of Tower version 10, bringing excitement (and a touch of color) to the table!
Tower has consistently grown in power and user-friendliness with each iteration. However, we couldn't overlook the one vital element that appeared to be absent from the equation: color! 🎨
Our "feature request" mailbox was filled with messages echoing our sentiments. That's what makes it so gratifying to finally unveil it to you.
Drumroll, please...
You may have already guessed it — the star of the show in Tower 10 is none other than Syntax Coloring! 🥳
Grab your favorite color scheme and let's see what's new!
Syntax Coloring
We understand how much developers value syntax highlighting, so we took our time to make sure we got it right.
This update supports nearly 200 languages, ensuring comprehensive syntax coloring coverage. To enable syntax coloring, simply navigate to the new "Text" dialog located in the Settings.
Once enabled, you will instantly notice your codebase painted with vibrant colors, making it easier to read.
Syntax coloring is applied not only to your diffs, as seen in the video above, but also to your Raw and Blame views. And, of course, dark mode is supported!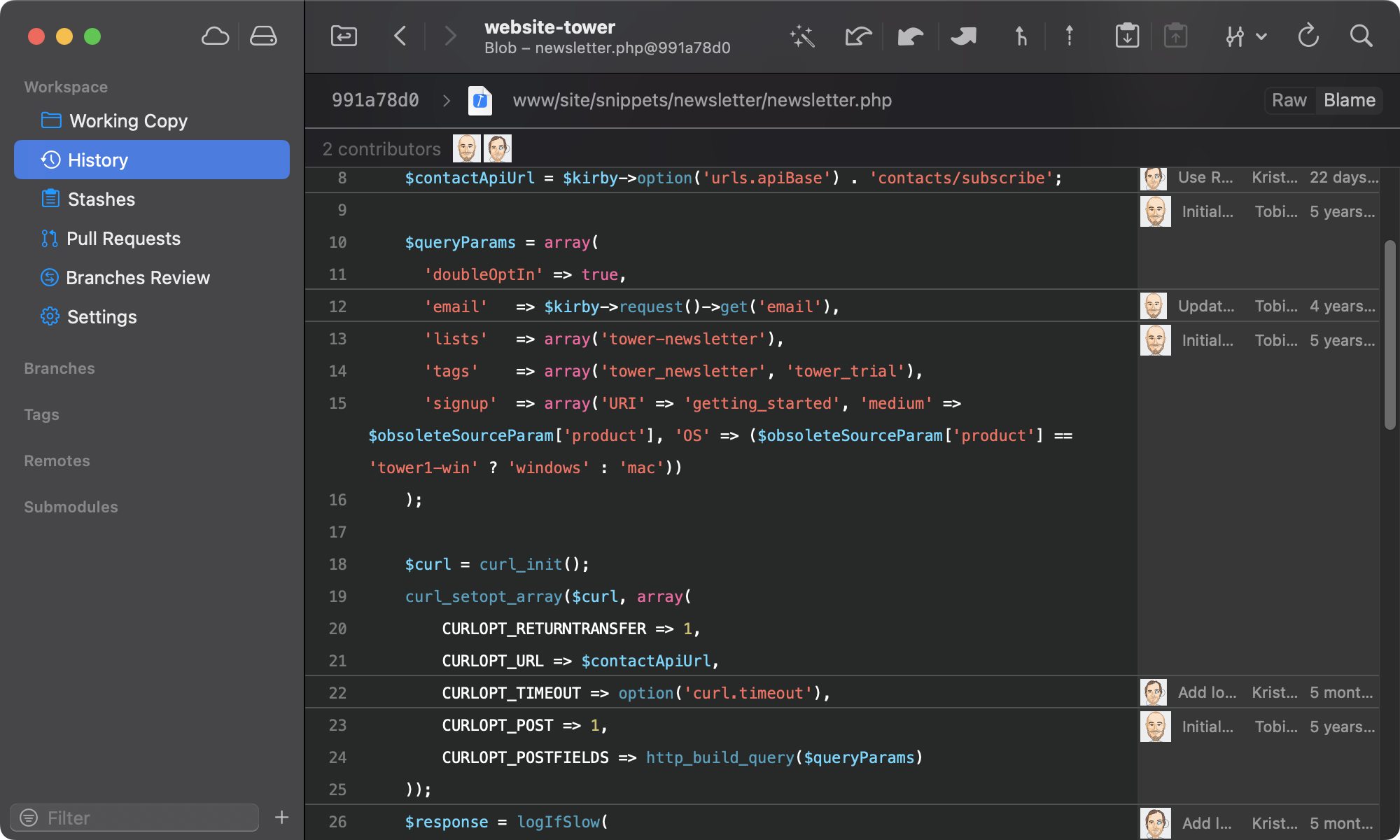 Moving forward, we will continue to refine this feature, expanding support for additional languages and addressing specific use cases, including mixed content scenarios (such as HTML + PHP or Ruby's ERB files).
Furthermore, the "Text" dialog offers two additional noteworthy customization options:
The option to show or hide invisible characters.
The ability to configure the tab width to your preference.
With these two highly-requested features at your disposal, your code will appear more readable than ever! 😎
What's the ideal tab width? Well, we'll leave that up to you! But here's how invisible characters are displayed (this time, in a Raw view)!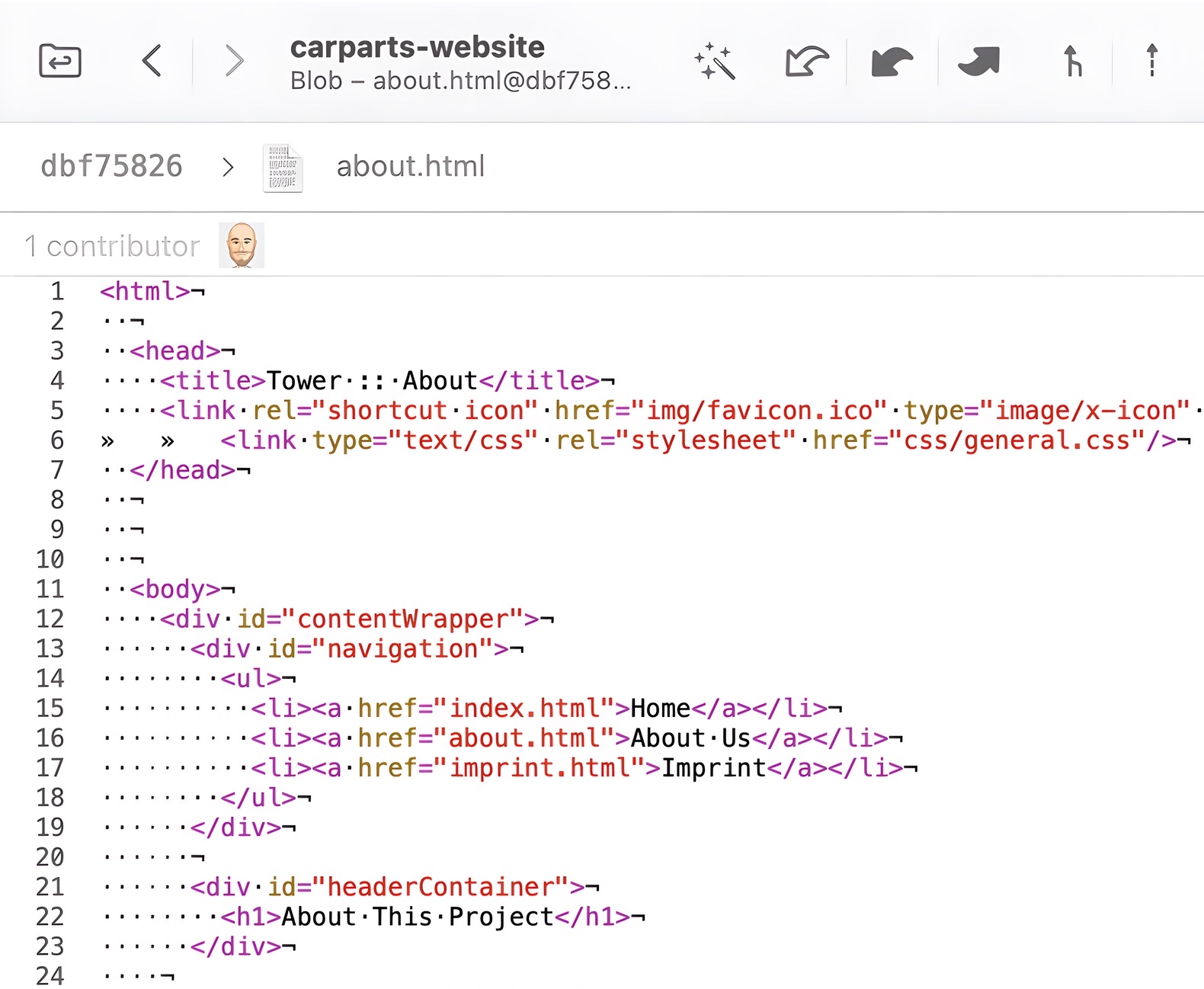 "Themes" Upgrade
The "Themes" dialog in the Settings now supports theme customization for Syntax Coloring.
You can select one of our pre-existing themes (all of them have been meticulously updated to fully support the new Syntax Coloring feature) and modify them to suit your unique preferences.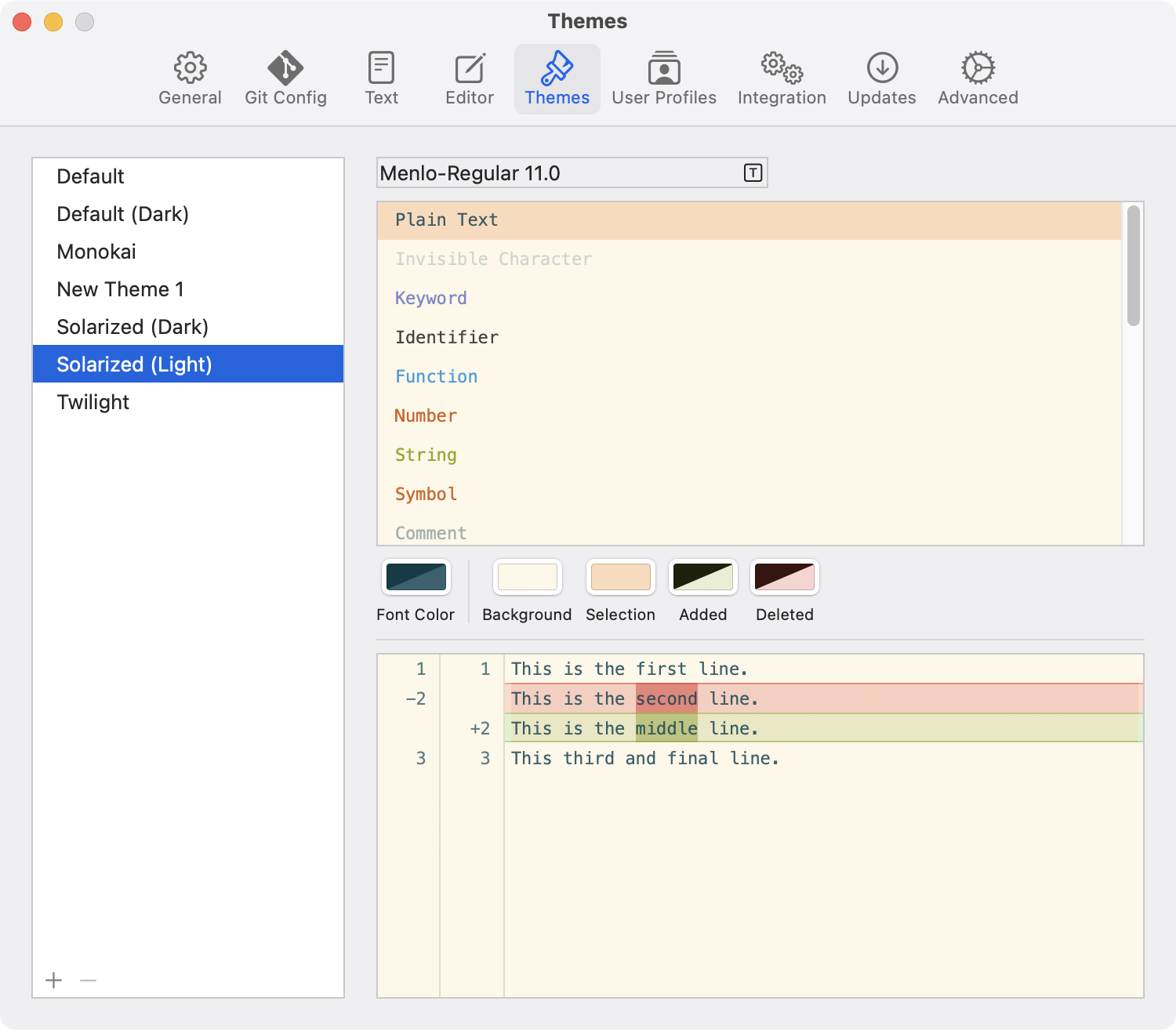 If none of the existing themes catch your eye, fear not! You can also come up with your own unique themes from scratch.
We hope you're just as excited to try out Tower 10 as we are! If you already have a Tower account, update Tower to the latest version for free!
Happy committing! 😊
Not a Tower user yet? Download our 30-day free trial and experience a better way to work with Git!


PS: Did you know? Tower Pro is now free for students as well as teachers and educational institutions!