Deleting Branches
When your work is done and you have already integrated it into the "master" branch, you probably do not need it anymore. Let's delete it.
Deleting Branches
Let's assume our work on "contact-form" is done and we've already integrated it into "master".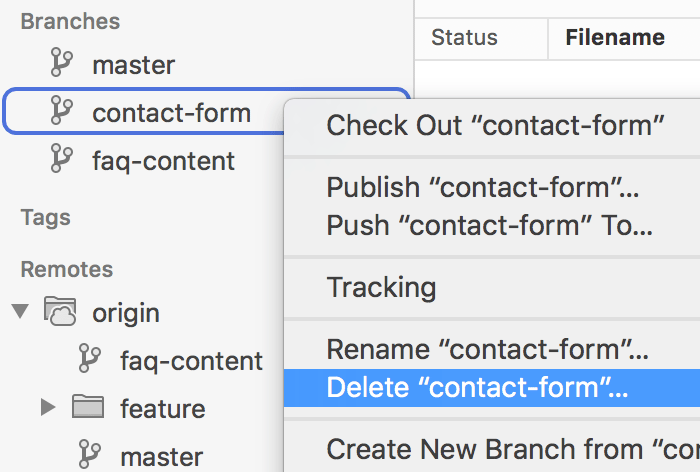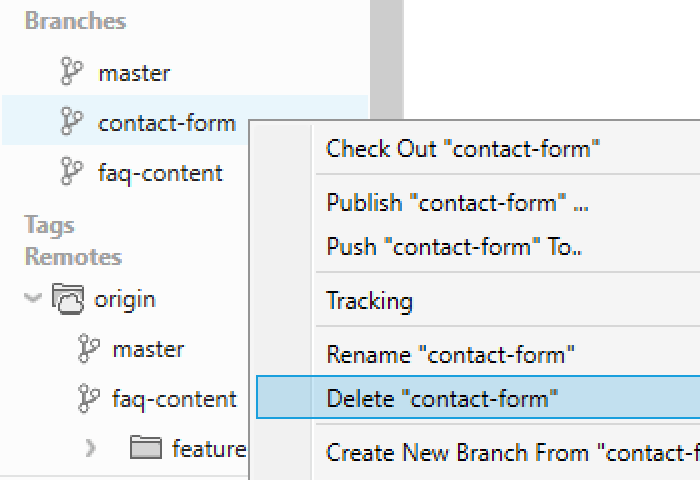 Since we don't need it anymore, we can delete it by right-clicking it in the sidebar and choosing the "Delete <branch>" option.
Tidy as we are, we also delete the remote branch in just the same way.