Build Better Software
Over 100,000 developers and designers are more productive with Tower - the most powerful Git client for Mac and Windows.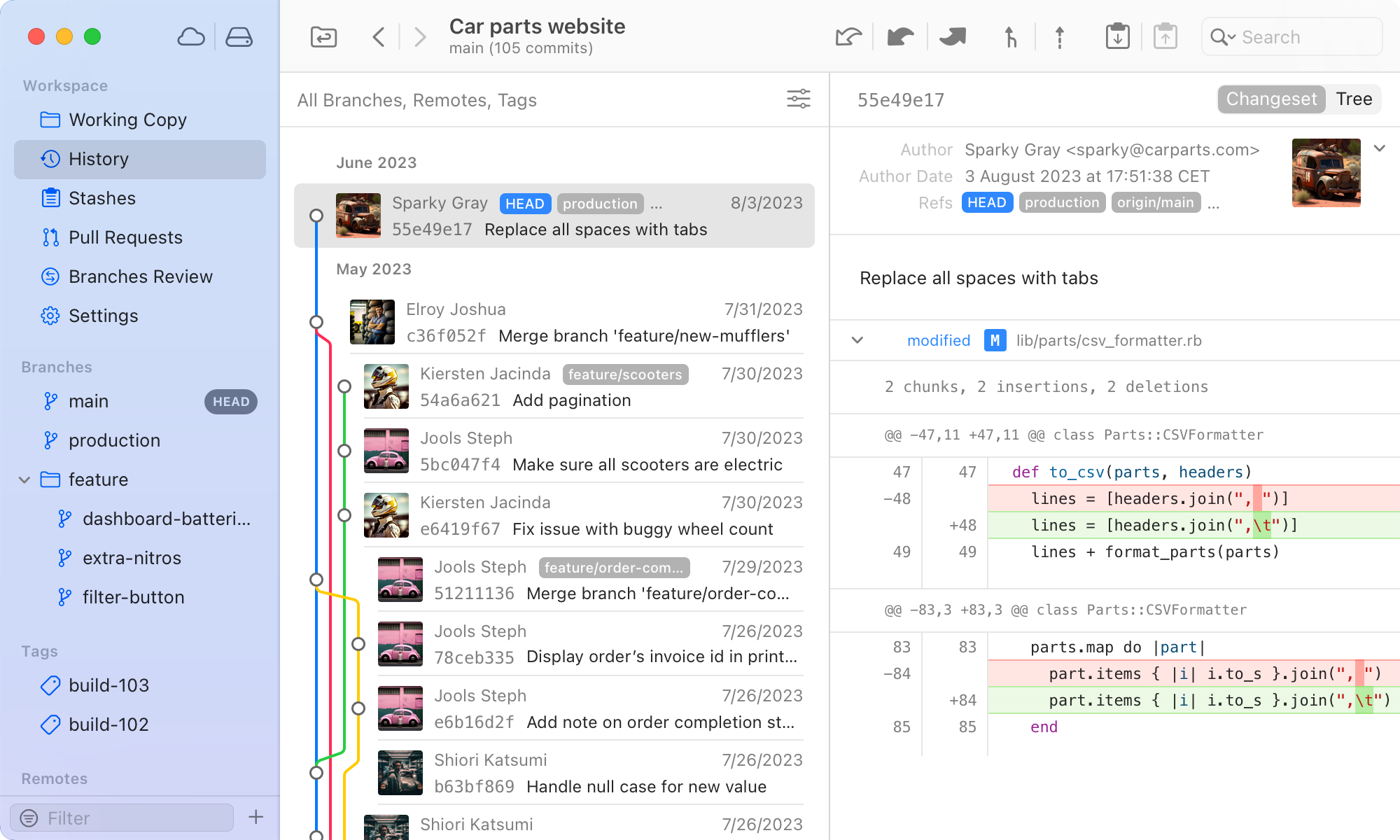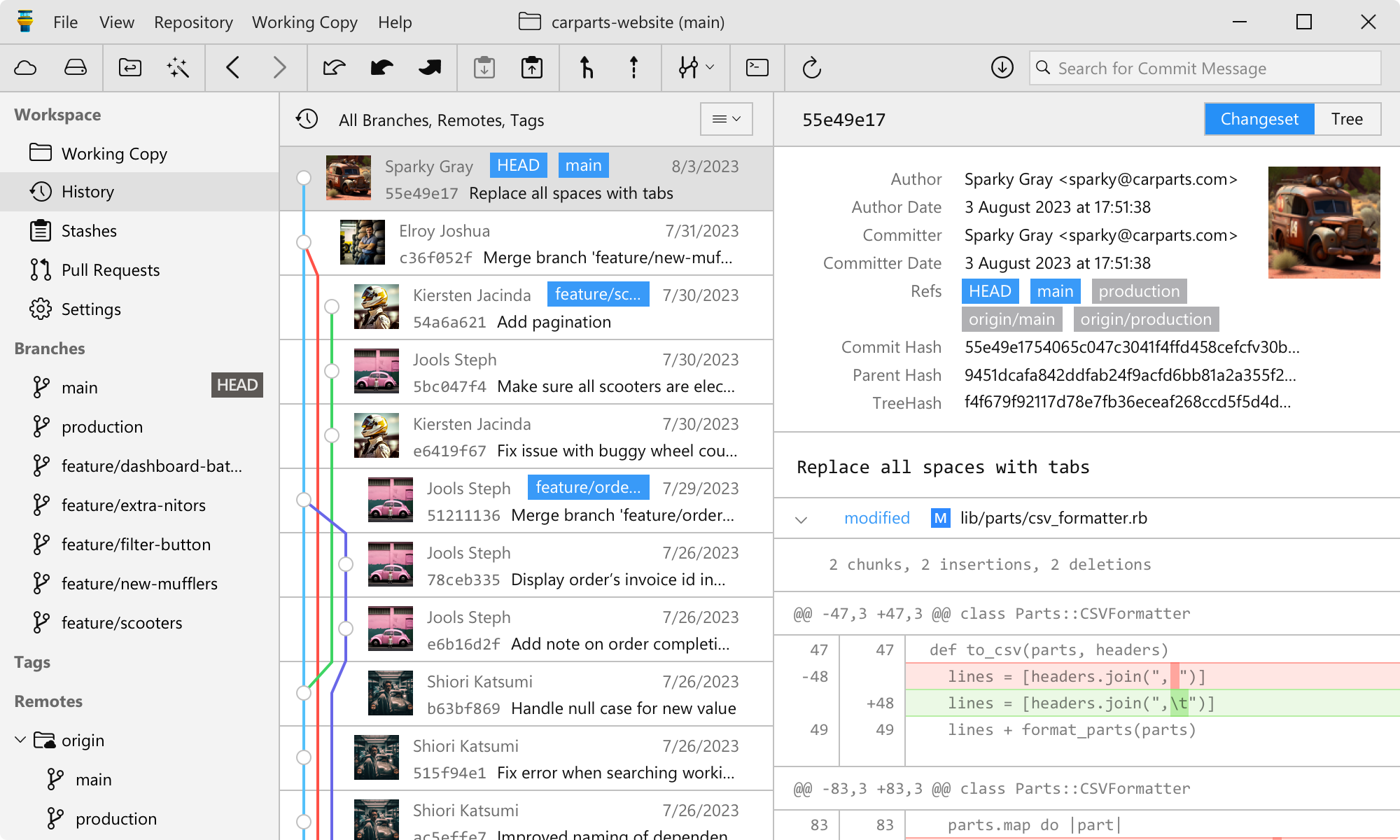 Version 10.2 was released on November 21, 2023
Version 5.2 was released on November 22, 2023
Git Made Easy
Drag and Drop • Undo everything • A unique Conflict Wizard • File history • Extensive documentation • Great customer support
All of Git's Power (And None of the Pain)
Pull Requests • Single-line staging • Interactive Rebase • Submodules • Git LFS • Git-Flow • File History • Blame • Cherry-Pick
Software With Productivity in Mind
Quick actions • Single-click cloning • Automatic stashing & fetching • Quick open
Tower is the tool of choice
for over 100,000 users worldwide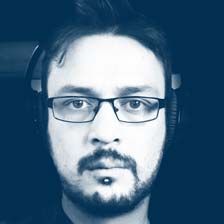 Esteban TorresEngineer at SoundCloud
The new Tower adds a lot of great features that help me go on with my day faster; like the ability to create pull-requests directly from the tool.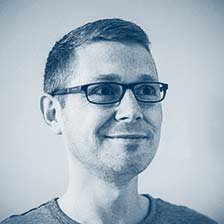 Dan CounsellCEO at Realmac
Tower is the perfect Git client, I honestly wouldn't want to use anything else.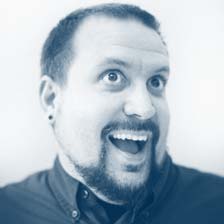 Daniel SchutzsmithAmnesty International
You should use Tower. It changed the game for me and made Git much more visual for me to understand.