Tower vs GitKraken
Why Tower is the leading Git client among professionals.
Feature Set
From Auto-Fetch to Cherry-Pick, from Submodules to Interactive Rebase, from Git-Flow to Git LFS, and from File History to Reflog... Tower offers an amazing set of features, unmatched by any other Git client on the market - including GitKraken.
Usability and Ease of Use
But more important than the sheer number of features is probably how these features were designed. Does the application make things easier for you? Does it support you when performing complex operations? Does it help you undo mistakes?
Usability & Workflows
A dedicated usability engineer on the Tower team makes sure that workflows are designed to prevent errors and improve productivity.
Undo Features
Tower makes Git's well-known and lesser-known undo functionality easily accessible to you. Rollback, revert, discard, amend and more become actually usable.
Conflict Wizard
Tower's unique conflict wizard helps users solve merge conflicts in an easy, visual way.
File History, Blame, Diff Tools
Being able to understand who changed what is critical. Tower offers an in-depth File History, Blame views, and integrations with all major Diff applications.

Lukas Spieß
Engineer at Microsoft
Tower is by far my favorite Git client and an essential tool in my everyday work.

Tower is a pleasure to use while it retains the full power of Git. I enjoy using it every day for both design and code work.

Esteban Torres
Engineer at SoundCloud
The new Tower adds a lot of great features that help me go on with my day faster; like the ability to create pull-requests directly from the tool.
Made for Productivity
Another strength of Tower is that it helps you become more productive. This makes Tower very popular, especially amongst professionals: many of our 100,000 customers use it to create world-class software in companies like Apple, Microsoft, Amazon, Google, and eBay.
Automatic Tasks
Tower can perform important tasks like Fetching or Stashing automatically in appropriate situations - for fewer mistakes and improved productivity.
Quick Actions
Switch branches, search for commits, open file history and repositories… we've streamlined many recurring tasks to be incredibly fast in Tower.
Remote Services & Pull Requests
Clone your repos from GitHub / Bitbucket / GitLab / Azure DevOps with a single click. And manage pull requests right from within Tower.
Advanced Features
Tower makes working with many advanced and hard to manage Git features quick and easy. From Interactive Rebase to Cherry-Pick, from Submodules to File History...
Stability & Performance
Unlike GitKraken, Tower was developed using native technologies on both macOS and Windows. We went to great lengths to ensure high stability and stunning performance. Another reason why our users love Tower.
Help & Support
Tower isn't just a great application. It also includes a step-by-step guide for learning Git, in-depth documentation, and great customer support.
Tower is the tool of choice
for over 100,000 users worldwide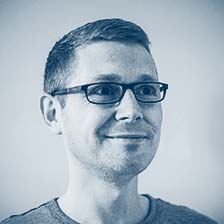 Dan CounsellCEO at Realmac
Tower is the perfect Git client, I honestly wouldn't want to use anything else.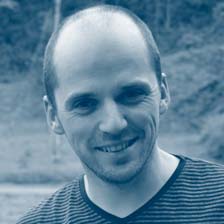 Andreas HøylandDesigner at Favo AS
Tower has given me and my team git-super-powers that would not be accessible to us without it.