Tower Interface Overview
Here's a quick overview with 7 of the most important views in Tower.
All parts are explained in depth in their respective chapters (see navigation on the left).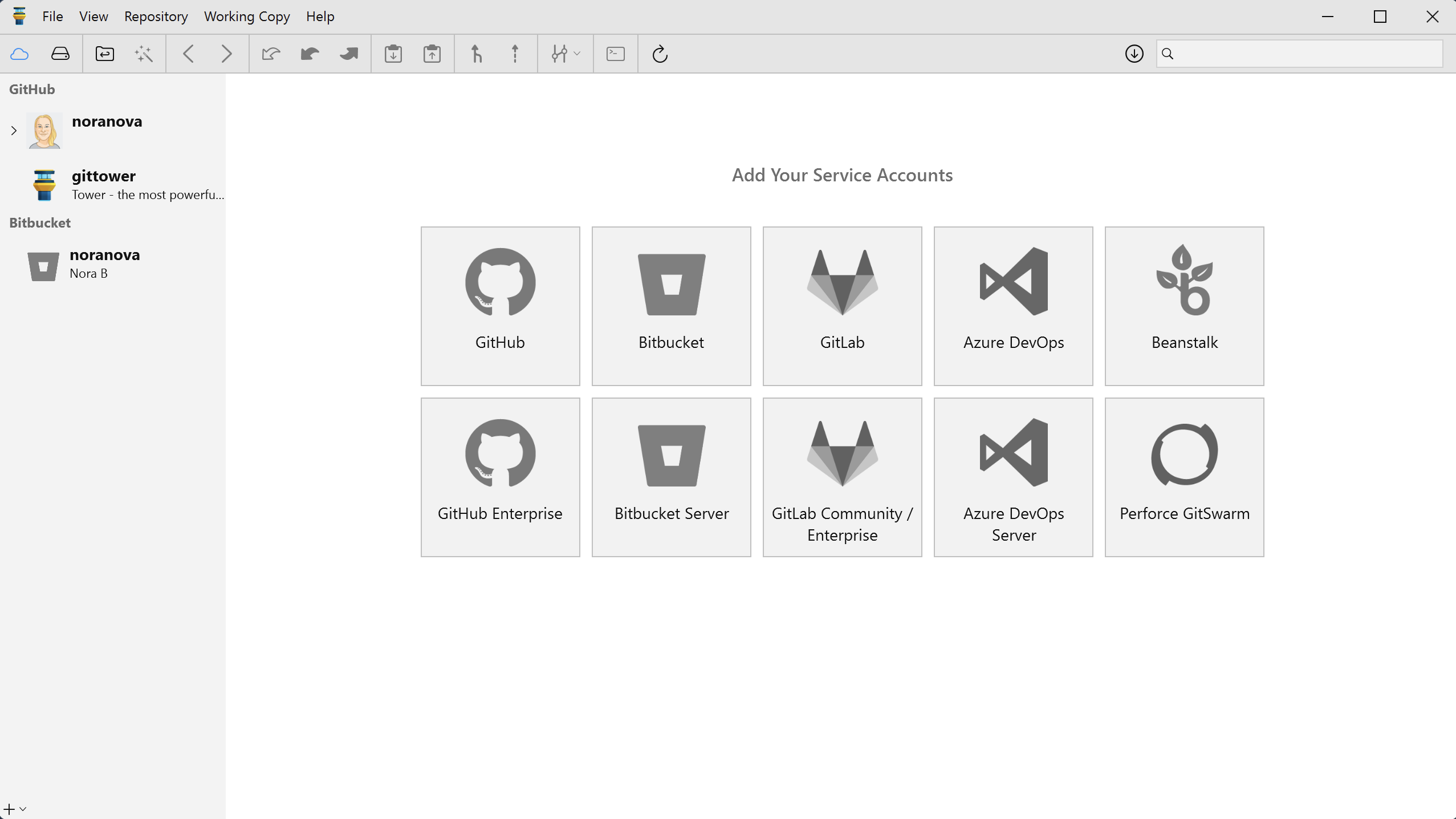 Services
The Services view allows you to manage your GitHub, Bitbucket, and Beanstalk accounts right from within Tower.
E.g. you can create and clone remote repositories or manage your SSH Public Keys without leaving Tower.