Searching for Files
Tower allows you to search for files and folders in your repository's Working Copy.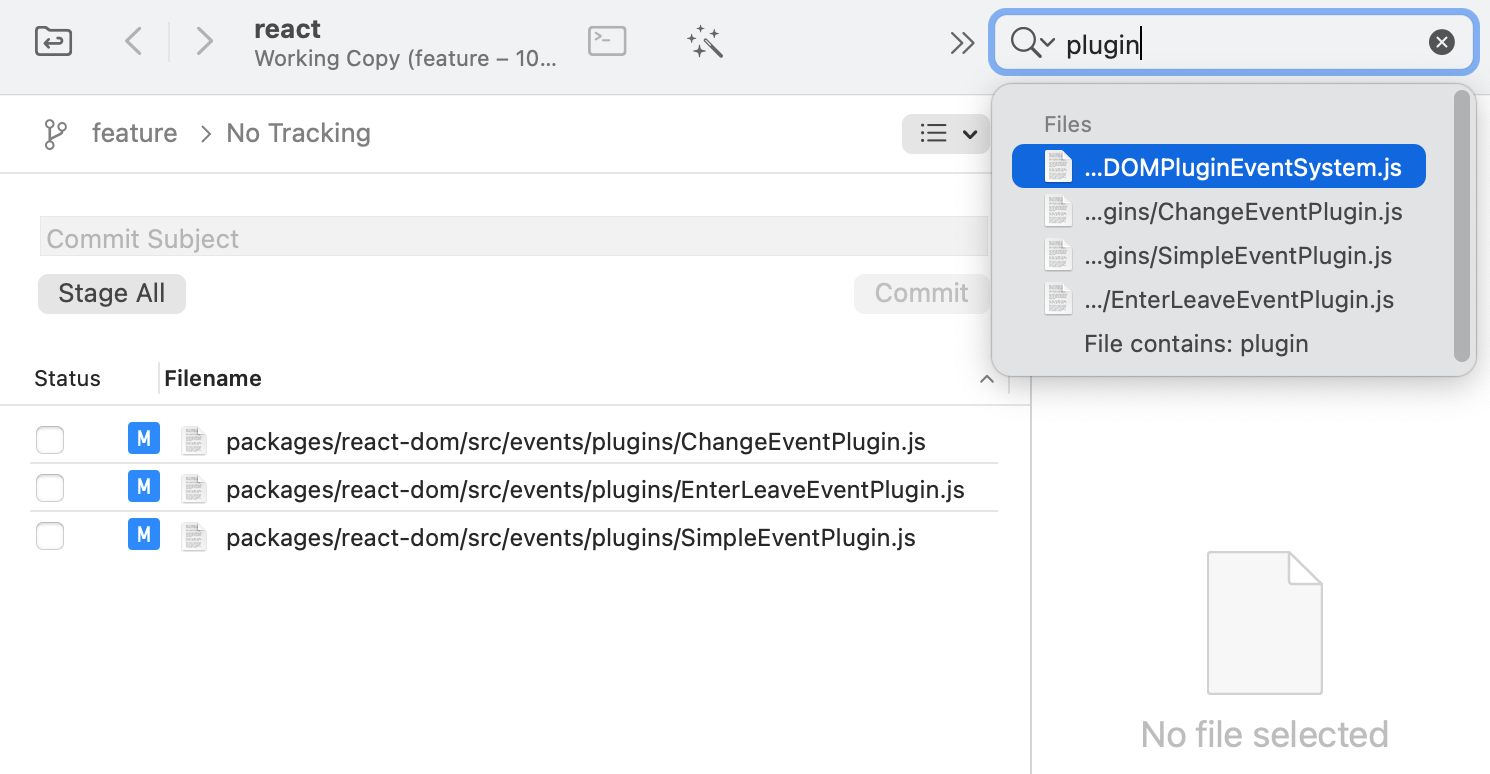 When the "Working Copy" view in Tower is active, the search field (on the top right of the toolbar) switches its context to "Files". You can then start typing a file's name and will see instant results both in the search dialog's suggestion box and in the working copy list.
Please note that the search functionality respects the Working Copy's current view mode: make sure to switch to View as Tree if you want to search among all files in your repository. When in the standard View as List mode, Tower will only search the currently displayed (= modified) items.