Adding an Existing Repository
There are multiple ways how you can add an existing local repository:
(A) Repositories View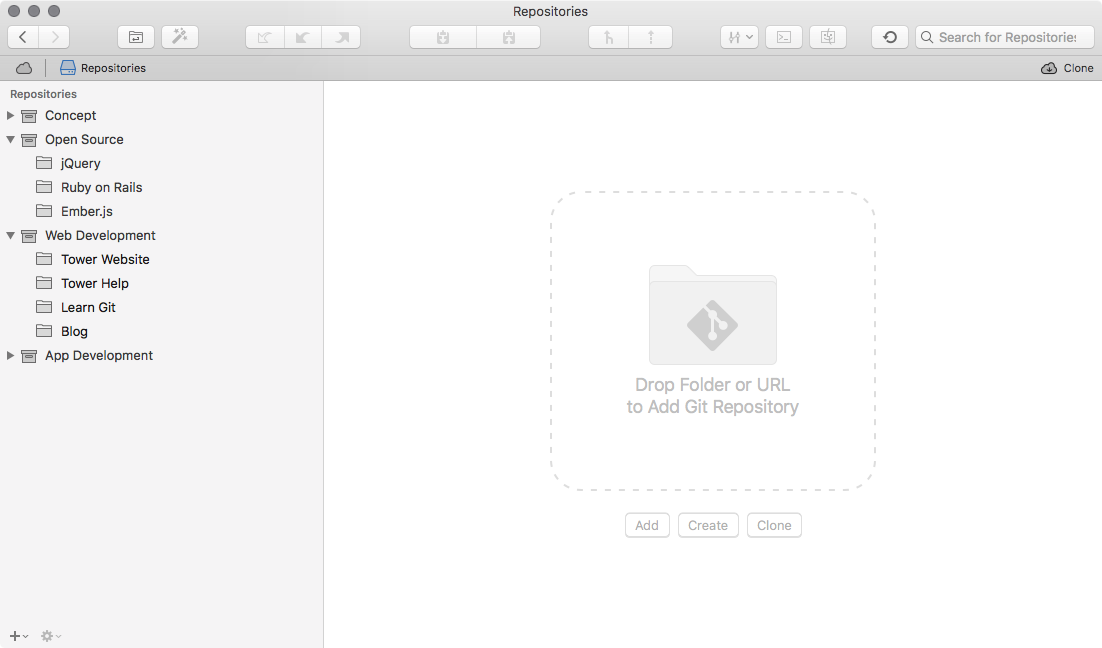 When no bookmarked repository is selected in the sidebar, the Repositories screen lets you add existing repos in the following ways:
Via the
button, where you can simply select the root folder in a "Browse" dialog.
Via drag and drop - by dragging a folder from Finder and dropping it onto the framed drop area or at a position of your liking in the sidebar.
Via the
button in the lower left of the window.
(B) Dock Icon
Another way to add local repositories is to drag their root folder from Finder and drop it onto Tower's icon in the Dock.
Tip: Add many local repos at once
In case you should ever want to add many local repositories at one go, you can use Tower's "batch add" feature:
On the Repositories screen, click the "+" button and select "Search Local Hard Drive...". In the following dialog, Tower will browse your local disk for Git repositories - and you can conveniently add them by simply checking the ones you want.
You can also drag and drop multiple repositories at the same time into the Repositories View.